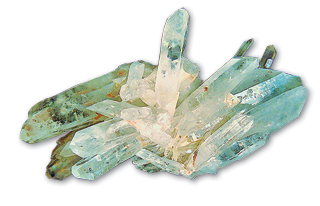 Like a lot of 'New Age Therapies' Crystal Healing has been around for centuries as we are really experiencing a revival of Old Ways.
There are stories of crystals being used in the Bible, Ancient Egypt, Native American ways to name but a few.
It is a form of vibrational healing which, when crystals are placed on or around a person (or animal and plants) it will infuse a person's energy field (aura) with their light, colour and vibration, facilitating healing on many levels. Crystals, especially quartz, will cleanse, clear and charge our energy and encourage us to heal and evolve on a deep emotional level. Crystal Healing is often referred to as the Laying on of Stones, and is carried out with the client fully clothed where stones are laid on. My way is to work with the spirit of the stones. They are magical healers.
The intention is clear, the healing is for the highest good of all. The client is safe and will leave empowered with a Maintenance Plan brought about by the healing.
I have a diploma in Advanced Crystal Healing and am an Affiliate Member of the TAOMCHI (The Association of Melody Crystal Healing Instructors)                                                                     Cost per session. Initial session 40 pounds,  £35 thereafter.